Get Hurricane Ready With Award-Winning Solar Lanterns
A BSA Central Florida Council and Solight Design Collaboration
How it works
Buy A Solight. Support Your Council. Welcome to our Online Solar Lantern Store powered by Solight Design. Solight award-winning lanterns are a great alternative to flashlights, provide bright, long lasting light for multiple uses and are kinder to the planet! With each purchase we will raise much needed funds to continue our mission to bring the magic of Scouting to life.
1

Purchase Solights through our CFC Online Store

2

Ensure you add to cart from the CFC landing page

3

Upon checkout enter code CENTRALFLORIDA

4

Solight Design will fulfill and ship all orders

5

CFC will earn $$$ on every purchase*
*To help ensure your purchase helps your local Council, please make all purchases from this page and enter CENTRALFLORIDA at checkout. Thank you for your support!
The CFC Solight Collection
Portable and lightweight, our patented design is easy to open and close. No inflating by mouth nozzle required! Solights come with powerful LEDs and are made from recyclable and PVC free materials. Best of all - no disposable batteries required!
CAMPING & OUTDOOR ADVENTURE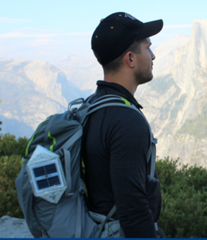 Designed to be the ideal camping and outdoor adventure companion, Solight lanterns are lightweight and flat-packable without the need to inflate and deflate with mouth nozzles. Our Solar Puff™ LS and QWNN™ come with hassle-free straps that can attach to tents, backpacks and bikes. Enjoy long-lasting spatial light to illuminate campgrounds, picnic areas, pathways and all your outdoor adventures. And no disposable batteries required!
HURRICANE PREPAREDNESS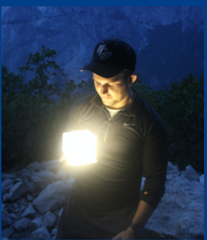 Durable and extreme-weather tested, Solight lanterns are ideal for hurricane preparedness. With IP68 waterproof ratings, and puncture resistant technology, Solight cubes are safe and reliable for emergencies, and easy to open and close without the need to inflate and deflate with mouth nozzles. Stay safe and be prepared with bright, essential sources of light without the need for outlets or disposable batteries.