Why QWNN?
Solar QWNN™ has an extra special place in our hearts. It is our most impressive solar light invention to date and was awarded a US patent in record time. It also bears the name of our Founder's son Quinn. Many of you are familiar with the story of Alice Chun, who began to focus her work on solar energy upon learning that Quinn suffered from asthma. As she has famously quoted in her TedX Talk "A worried mom does better research than the FBI." Alice went on to invent her first award-winning patented solar light and Solight Design was born. Quinn was her inspiration. The light of her life and the Solar QWNN™, the light of life.
Award-winning product design
Beautifully designed to create geometric and circular shapes. Easy to open and close. No inflating by mouth nozzle required. The QWNN uses a high performance fabric used for racing boat sails as well as cruising sails. The Double X" construction, is multi layered and can handle strain in six different directions. No wonder, this material is a shape retention king and perfect for Origami folding. We chose this material due to the fiber matrix so it provides long performance life and superior durability.
Anywhere, anytime charging
Mobile charging functionality so you can charge your devices anywhere, anytime. Engineered for superior performance life, durability and water-resistance.
SELF-INFLATING. NO MOUTH NOZZLE REQUIRED.
Our innovative, award-winning product design and material technology differentiates all our products from the competition. Inspired by origami, Solight products transform from flat polygons into beautiful cube and pyramid shapes with simple pull-open actions. This eliminates the need for a mouth nozzle to inflate and re-inflate. For easy portability, Solights transform back to neat flat-packable positions without the need to deflate.
SPECIFICATIONS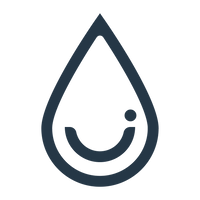 Water Resistant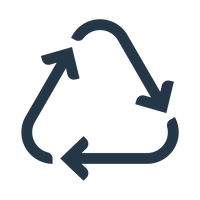 Eco-friendly, Non-Toxic & Recyclable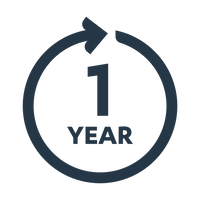 One Year Warranty
SIZE: 13.5" x 9.75" x 7" (34.3 x 24.8 x 17.8 cm) expanded / 8" x 8" x 0.75" (20.3 x 20.3 x 1.9 cm) flatpacked
WEIGHT: 15 oz (425 g)
SETTINGS: Candle (25 lumens), Low (80 lumens), Medium (300 lumens), High (600 lumens), Blinking (600 lumens)
SOLAR PANEL: 2x 1.8W
BATTERY: 2x Lithium Polymer 2000mAh; 3.7V
MATERIAL: Recyclable PET sailcloth with UV protection and EVA for air sealed bladder around the solar panel and circuit. PVC free
INSTRUCTIONS AND OPERATING MODES
Solar QWNN™ Set-Up
Upon arrival of your Solar QWNN™, the battery will be at a 50% charge. Before using for the first time, we recommend charging for 3-4 hours via the Solar QWNN's micro-USB port using the USB cord included in your package. This will ensure your Solight is fully charged before first time use and will contribute to optimal future performance.
Charging your Solar QWNN™
Direct sunlight is the optimal way to charge, with your Solight expanded, the solar panel facing the sunlight, and the power turned off. If your battery is low on charge, it typically takes 8 hours to fully charge. Charging through a window on a cloudy day could increase your Solight's charging time by up to 30%.
You can determine what level of charge the unit is at with the 4 dot indicator lights. Each dot represents 25% of the total charge. When all 4 dots are blue it means your light is 100% charged. If 3 indicator lights are blue, your light is 75% charged and so on. A blinking light indicates that the unit is in charging mode.
Operating Modes starting from the off position

WARRANTY
DOMESTIC POLICY - 1 Year Warranty
This warranty does not cover any damage or malfunction arising from misuse, improper maintenance, negligence, normal wear and tear, or accident. This warranty applies only to the original purchasers and proof of purchase is required. Solight Design Inc. reserves the right to replace any discontinued product with a new product of comparable value and function.
INTERNATIONAL POLICY - 1 Year Warranty
Our international replacement policy follows the same guidelines as our Domestic Warranty Policy. We do have to request a fee of $15 ($10 for Canadian replacements) for processing and shipping costs.
CUSTOMER REVIEWS
QWNN Solar Lantern
We love these solar lanterns, all aspects of the design have been well thought out from the exquisite origami to the really useful hanging straps. The lantern can be set at different brightness and the light emitted is very warm and satisfying. The solar panel work well as we leave ours on the window sill every so often to charge up. A truely fantastic product!
A VERY WELCOME BIRTHDAY GIFT
Only downside is that it is difficult to turn on &/or change to different light settings. Needs some work on that b/c I'm contemplating buying another one and the QWYNN, which I want to purchase is a rather costly option.
FUNCTION AND BEAUTY AT IT'S BEST!
These lights are so incredibly awesome! They are not inexpensive but I anticipate years of reliable use because of the materials used and the ingenuity of design. I Love all of them! Thankful that you have shared these lights with those less fortunate. Highly recommended!
Great invention
2 best aspects of both lights are;
- size and potability
- 2 USB chargers on the bigger one
I have showed them to a lot of friends and family so taking orders so can order together to share the slightly expensive shipping charges. Vancouvrr, BC
Love the light. Be careful with shipping
The lights are awesome. I knocked off a star because I paid for 2 day shipping so I could have these on a camping trip and they were not shipped within 2 days. (The shipping label was created but they were not actually shipped) Instead of refunding the full shipping amount I was only refunded $5. If you pay for 2 day shipping don't expect them to get to you in 2 days and don't expect a full refund.