World's only self-inflating solar light
Easy to open and close.
No inflating by mouth nozzle required. Hygienic and safe for kids, so no more fear of fire from candles. Solar powered so you can save on your electric bill and your carbon footprint.
Engineered for superior performance
Made from heavy-duty, recyclable, and biodegradable EVA for a uniform, frosted glow. It's a special memory material, twist the cube to flat pack and the origami fold will remember to stay a perfect cube of light.
SELF-INFLATING DESIGN. NO MOUTH NOZZLE REQUIRED.
Our innovative, award-winning product design and material technology differentiates all our products from the competition. Inspired by origami, Solight products transform from flat polygons into beautiful cube and pyramid shapes with simple pull-open actions. This eliminates the need for a mouth nozzle to inflate and re-inflate. For easy portability, Solights transform back to neat flat-packable positions without the need to deflate.
SPECIFICATIONS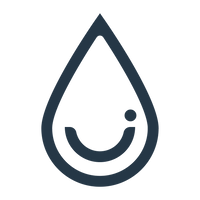 Waterproof Rating IP68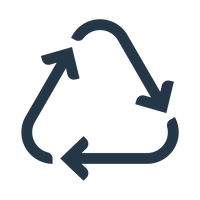 Eco-friendly, Non-Toxic & Recyclable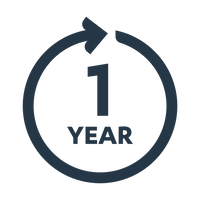 One Year Warranty
SIZE: 4.25" (10.8 cm) cube expanded / 4.3" x 4.3" x 0.5" (10.9 x 10.9 x 1.27 cm) flatpacked
WEIGHT: 2.6 oz (74 g)
SETTINGS: Low (60 lumens), High (90 lumens), Blinking (90 lumens)
SOLAR PANEL: 160mA 5V
BATTERY: Lithium Polymer 1000mAh; 3.7V
MATERIAL: Heavy-duty, recyclable, and biodegradable TPU. PVC Free
INSTRUCTIONS AND OPERATING MODES
Solar Helix Set-Up
Upon arrival of your Solar Helix, the battery will be at a 50% charge. Before using for the first time, we recommend charging for 8 hours in bright sunlight with your Solight expanded, the solar panel facing the sun, and with the power turned off. This will ensure your Solight is fully charged before first time use and will contribute to optimal future performance.
Charging your Solar Helix
Direct sunlight is the optimal way to charge, with your Solight expanded, the solar panel facing the sunlight, and with the power turned off. If your battery is low on charge, it typically takes 8 hours to fully charge. Charging through a window on a cloudy day could increase your Solight's charging time by up to 30%.
Operating Modes starting from the off position

WARRANTY AND DELIVERY
DOMESTIC POLICY - 1 Year Warranty
This warranty does not cover any damage or malfunction arising from misuse, improper maintenance, negligence, normal wear and tear, or accident. This warranty applies only to the original purchasers and proof of purchase is required. Solight Design Inc. reserves the right to replace any discontinued product with a new product of comparable value and function.
INTERNATIONAL POLICY - 1 Year Warranty
Our international replacement policy follows the same guidelines as our Domestic Warranty Policy. We do have to request a fee of $15 ($10 for Canadian replacements) for processing and shipping costs.
CUSTOMER REVIEWS
Favorite light
I love these lights. Lightweight for an evening walks or camping.
Magic in a Cube
Who knew a simple little device could produce such light? It's a wonderful product and anyone who buys it can feel good about supporting a company that helps people who are dealing with challenges like natural disasters. I saw the company CEO interview on the Weather Channel and was intrigued. Um do glad I purchased the product and will continue to do so. Buy one and tell your friends!
Solight Design-Collapsible Solar Light | HELIX HYBRID | Warm + Bright Light
Very convenient size when folded. Seems to solar charge quickly and gives off plenty of light
Versatile
These lites are multipurpose. I have in my camping supplies, have them in several places in my home for power outages, one in my car for emergency lighting, and have purchased some for gifts. Their compact define is perfect. And the fact that they hold a functional charge for an amazing length of time can be a lifesaver. I will be buying additional ones, probably as gifts
I'm so thrilled with the cube that I gave each of my friends one. We are at the beginning of hurricane season. They're safe, lightweight and easy to put in your purse.