10 MILLION RAYS OF LIGHT; THE CAMPAIGN BEGINS WITH US
10 MILLION RAYS OF LIGHT; THE CAMPAIGN BEGINS WITH US

OVER 50 SEATTLE AREA MUSICIANS UNITE TO IGNITE 10 MILLION RAYS OF LIGHT SOCIAL GOOD VIRAL CAMPAIGN TO DONATE AND BRING LIGHTS TO ELECTRICITY POOR PEOPLE AROUND THE WORLD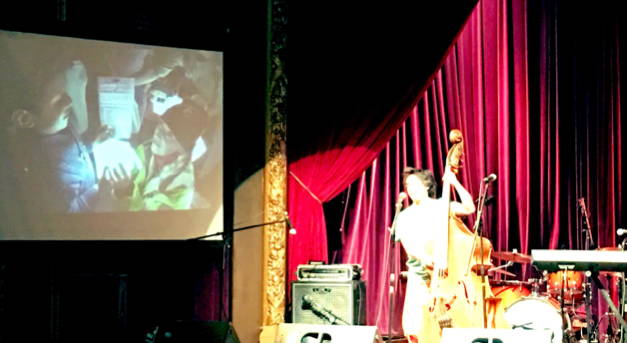 Seattle August 10, 2016, A Consortium of independent artists in Seattle want to prove how a grass roots movement, social media and the power of music can bring about real global change. Over 50 prolific musicians, bands, and entrepreneurs from the Pacific-Northwest have united to ignite a new nationwide social good movement called 10 Million Rays of Light.
The artists recently united at South Seattle's historic 99-year-old Columbia City Theater for a groundbreaking fundraiser concert. Today 10 Million Rays of Light and the group of artists are unleashing exclusive videos and clips of their performances and Pass It On Challenges from the fundraiser celebration.

The content can be viewed and shared now by visiting 10 Million Rays of Light's official YouTube page. Each artist has also made a 10 Million Rays of Light video asking everyone to "pass it on." Already the campaign is going international with Israeli band A-Wah, and African band SongHoy Blues pledging their support and their social media reach for the Campaign.
The 10 Million Rays of Light campaign invites all of us to donate to the nonprofit 501 C 3 organization FAARM so that FAARM can purchase patented solar inflatable sustainable lanterns from the social good company FAARM has determined is the best solar lantern company – Solight Design.
At FAARM's direction, Solight will make sure these lights get to electricity poor people and people in urgent need around the world from poverty stricken areas of North America to Haiti, Africa, Nepal to Syrian refugees landing in Greece and all points in between all while reducing our overall carbon footprint. The founding artists of the campaign and artists now jumping on are encouraging everyone to share their content and donate 10 Million Rays of Light and help bring electricity poor people and territories.
The project is in part inspired by Rod Stewart's daughter Ruby Stewart's duo – The Sisterhood's song One Light, https://www.youtube.com/watch?v=dKDJ9RkwPfw and the magnificent work of emergency humanitarian leader of Third Wave Volunteers, Dr. Alison Thompson. The movement comes on the heels of Solight's Co-Founder Inventor Professor Alice Minsoo Chun's recent TEDx Talk   where she recounts the difficulties in raising a child with asthma and how it inspired her to develop packable, inflatable, and float-able solar lanterns to reduce pollution with 10 million rays of light throughout the globe.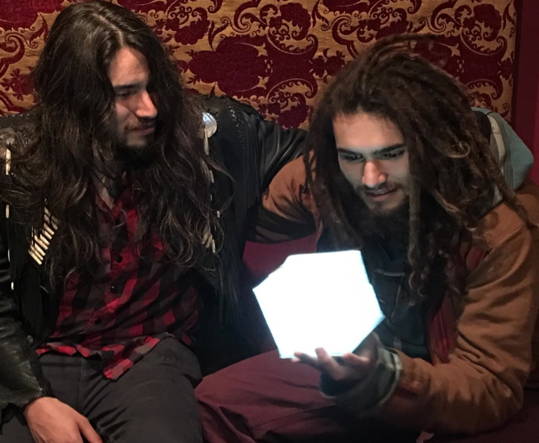 Below is the list of all participating artists from the initiative:
The FAARM and SOLIGHT DESIGN teams came up with the idea for an international viral campaign the 10 Million Rays of Light Challenge so that people can donate money to FAARM to buy one light for themselves to reduce their own carbon footprint and one for someone in need wherever they wish in the world. You simply make a selfie video of yourself and call out three of your friends to take the 10 Million Rays of Light Challenge, then turn the lights switch off and in the dark say: "no one should have to live in the dark, pass it on!" It is that simple. – Oh and then turn the lights back on!
Or if you have a SolarPuff you can simply pass on the SolarPuff from left to right and challenge your friends, family and co-workers to take the challenge and be part of the 10Million Rays of Light Campaign. Remind the people you love how precious they are to you and how important it is that we all take this challenge and help save the planet from global warming while helping people in need. You can get a SolarPuff by going to www.FAARM.org .
Alice Minsoo Chun explains, "I founded Solight-Design and invented the original inflatable solar lantern – the SolarPuff because there is this deeply rooted relationship between poverty and climate change. People are sick because of carbon emissions. Two million children a year die of kerosene fumes just trying to do their nightly homework. We think about water, food and shelter but people need to also think about light and how to bring renewable solar light to everyone in the world. This is the mission of the 10 Million Rays of Light campaign."
The Columbia City Theater's General Manager singer/songwriter, environmentalist, attorney, entrepreneur, who also happens to be Solight's General Counsel Lara Lavi explains, "This is an ambitious content capture project designed to go viral quickly through all of these artists' social media reach. We believe together we hold the sun in our hands!"
About FAARM
FAARM is a 501 C 3 non profit organization dedicated to Design as a catalyst for creating Environmental, economic, and Social change. The first campaign is to sourcing high quality solar products to help people in need, emergency relief and electricity poor people around the world. After careful review FAARM chose the Solight-Design flatpack and hygienic lanterns to fulfill its mission. www.faarm.org.
About Solight Design
Solight Design is a NY based company that crafts beautifully-architected and sustainable home lighting products that appeal to eco-friendly and design-conscious consumers while offering much-needed light to those in need. Co-Founded by Alice Min Soo Chun and COO, Stacy Kelly, SOLIGHT Design is widely known for its groundbreaking outreach efforts in the aftermath of the 2010 Haitian Earthquake, and for the early success of its SolarPuff portable lantern. Backed by a brain trust of successful entrepreneurs & advisors, SOLIGHT Design offers both the SolarPuff and Helix products and is dedicated to delivering innovative, 21st Century solutions for the world's renewable lighting and energy needs. www.solight-design.com
CONTACT: Dumont Marketing Group
Theo Dumont (theo@dumontmarketing.com)
---